Offering a variety of landscaping services to customers over the years we have come to specialize in sod installation as well as "property enhancement" projects.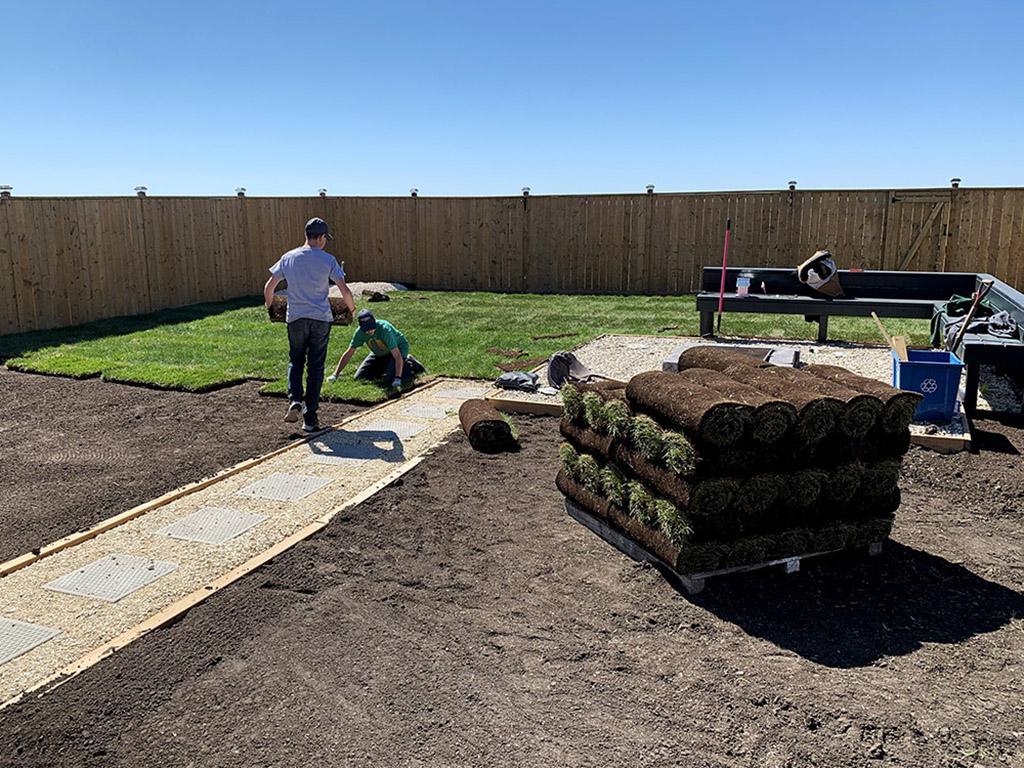 Sod Installation
Lawn installation for new homes
Skid-steer work to prepare the site followed by soil and sod installation.
Lawn rejuvenation for existing lawns
Some lawns brown and thin out no matter how much water and fertilizer they get. In many developments lawns are installed with an insufficient layer of high quality topsoil.
We have brought vibrant life to sad lawns by skimming off 4-6" of the hard topsoil/clay mixture beneath the grass, and installing a thick layer of high-quality topsoil in its place. After the site is carefully prepared, we roll out a brand new, thick, green carpet to be enjoyed for decades to come.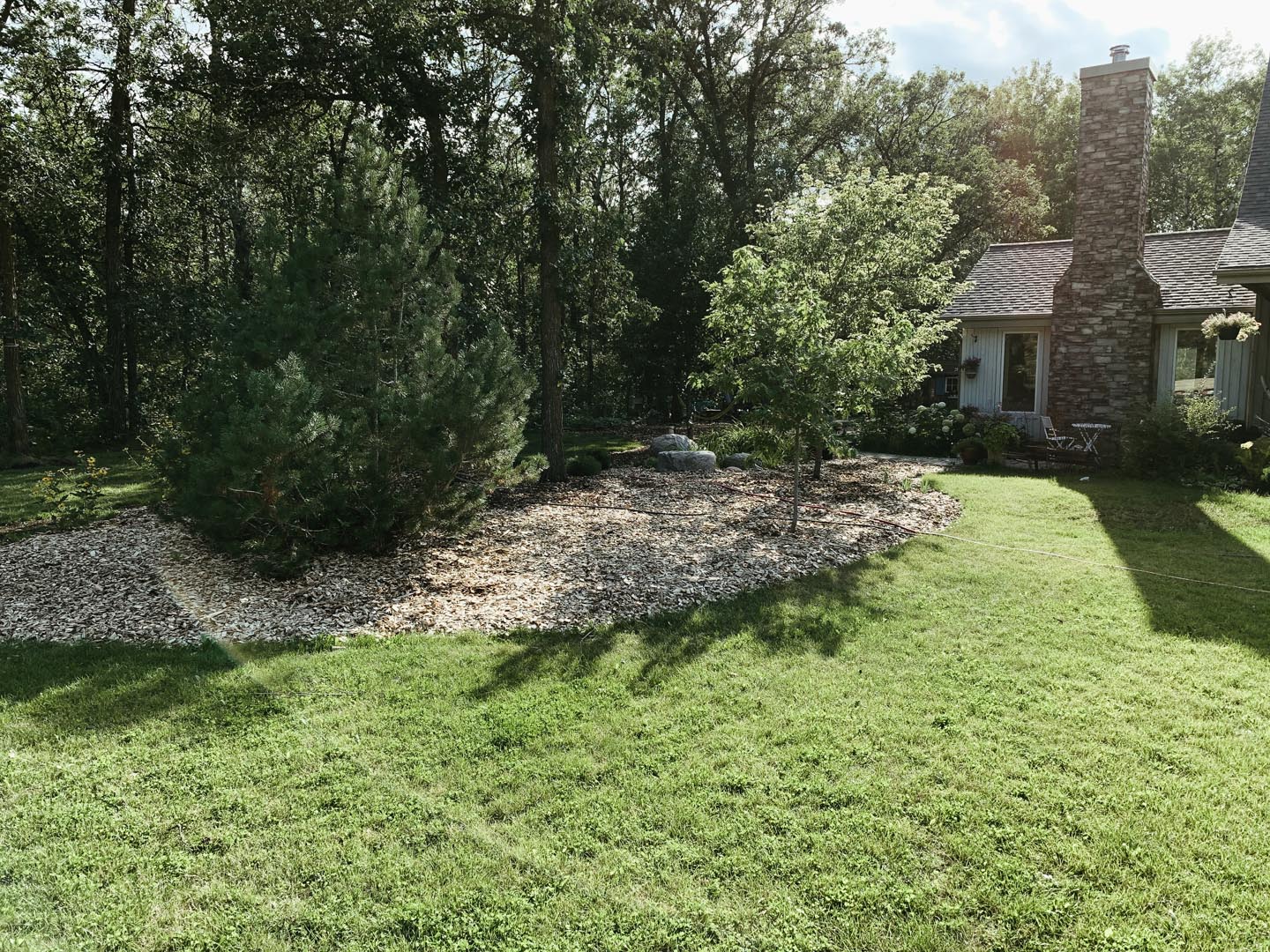 PROPERTY ENHANCEMENT
Rock bed installation
Mulch bed installation and top-ups
Garden bed restorations