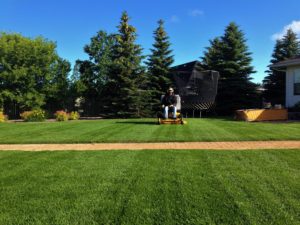 Residential lawn care
Summers pass so quickly in Steinbach.  Why not let us help you enjoy every minute of it?
Our top-of-the-line mowing equipment and experienced operators ensure a professionally maintained lawn all summer, worry free!
---
Regular Mowing
Includes mowing, string line trimming, blowing off driveway and walkways when complete, and hauling away clippings.
Weed Control + Fertilizer
Complete "weed + feed" and custom care options are easy to set up!
---
Mowing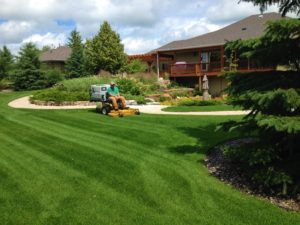 We run top-of-the-line Walker riding mowers to produce the cleanest, sharpest cut possible. Jeremy is practically one with the machine.
Walk behind mowing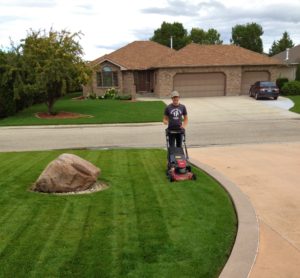 Do you have a gate prohibiting the use of riding equipment?  No problem!  Colton enjoys changing it up with our walk-behind units.
String-line Trimming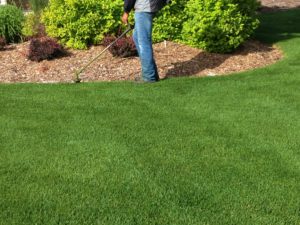 Here you see Raymond using his string-line trimmer with laser precision.  We trim driveways, walkways, along fences, lawn borders, and around trees and shrubbery - no need for scissors when we're done!
Blowing off driveway and walkways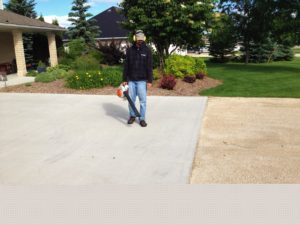 When Jeff leaves a job site, he leaves knowing the concrete is clean.
Haul away clippings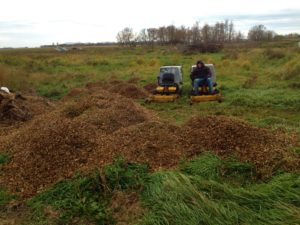 Satisfaction guaranteed or double your grass back!
...We'll think of a better guarantee yet...
Your leaves and grass clippings are hauled off site to be composted and reused in the community.
How can we help?
Send us an email, text, or give us a call!